This one is all about divorce and the holidays. Ask Divorce Coach is Women's Divorce Coach's divorce advice column. Have a question? Send it to Cindy here. It's anonymous!
Dear Divorce Coach,
I got divorced last year and this is the first year I'll be spending Thanksgiving without my kids. Even though it's a few months away, I can't help but feel so much grief and anger about it.  My ex-husband wanted the divorce and while I've worked through a lot of hard feelings, this brings it right back to the surface. How do I get through this incredibly hard time?
– I hate divorce and the holidays
Dear Hating Divorce,
Divorce has a way of bringing all kinds of emotions to the surface and the holidays are definitely no exception. Because Thanksgiving is still a few months away, I wonder if you'd considered how'd you like to spend the actual day? I'm sure it's hard to think about making plans without your kids but my experience tells me that no plan is often the hardest for the first-holiday season post-divorce. When I say "plan" I don't necessarily mean a plan to spend it with others (although it can help) but not making a conscious choice that will lead to a defacto "alone" day. If you decide to make a choice to spend it by yourself, that's fine. As for the emotions, I think it's good, although unpleasant, to feel all of your emotions instead of bottling them up. Working with a divorce coach or a therapist can help you manage your thoughts and emotions so you don't feel engulfed by them or take them out on others. The first holidays after divorce are very difficult for most people – you will survive them, but having support from friends, family, and professionals is very much advised.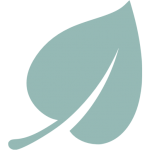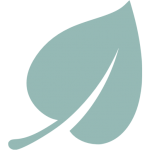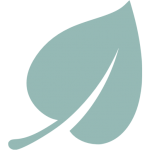 Dear Divorce Coach,
My ex-husband has a new girlfriend and he wants to incorporate her into our holiday traditions this year with our kids. We've had a decent co-parenting relationship the last few years but this new development is making me uneasy and my kids aren't handling it well either. I guess we are a bit unusual in that since the divorce we've spent Thanksgiving dinner and Christmas day every year all-together including my parents who are local. They think I'm crazy to even consider having her be a part of our holidays. I feel like there are so many people with so many big feelings about this and I'm caught up in the middle. What do you think I should do?
– New girlfriend for Christmas?
Dear New Girlfriend,
Wow, that is a lot of people to manage! Here is something you may not have thought of but will hopefully give you a lot of relief. While you are responsible for your own feelings and working out the details and your boundaries for holiday events this year, you are not responsible for anyone else's emotions. Period. So I encourage you to get clear about what you want, what is most child-centered and let the other adults deal with it. This is a foreign concept for a lot of women. If you fall into this category and find yourself often making decisions to please others, it will feel uncomfortable. Maybe you don't even know what you want? You will also want to obviously check what your parenting plan says – does it specify who gets what holiday time with the kids? While you haven't relied on it so far (which has been such a great thing for the kids, I'm sure) you may need to revisit it and decide if you'd rather split up your time this year. If that is the case, then you really have no say over what your ex does with his holiday. Does that feel worse than including her if your ex is agreeable? It's a very personal choice and there is no right or wrong answer. Since y0u have a history of a good co-parenting relationship with your ex, I also encourage you to think about how putting aside your own feelings (assuming she treats your kids respectfully) might serve your kids and the co-parenting relationship in the long run. Someday, you may also have a partner you'd like to be in the mix, and any groundwork you do now will only help to benefit you in the future.